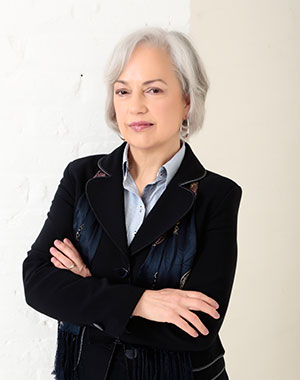 Professor of Health Services Research, School of Health Sciences, City University of London, England
Keynote Title: Multi-level approaches to behaviour change in implementation research: How far can we push our theories?
 Saturday, 25 Aug
11:00 – 12:00
TBA
Abstract
It is sometimes claimed that theories and models used in health psychology target behaviour change at the level of the individual. However, it has been argued that implementation research (i.e., research that investigates behaviour change among healthcare professionals, to enhance the quality of care they deliver) requires consideration of four levels of change: the individual healthcare professional; team; organisation; and health system. This talk illustrates the multi-level nature of theoretically-informed, behaviourally-focused implementation research. Using a matrix framework, with columns being the four levels and rows being key elements of the research (sampling, randomisation, intervention delivery, intervention receipt, primary outcome measurement and process evaluation), a conceptual analysis is presented of implementation projects conducted in healthcare settings (community, primary care, hospital care) in several healthcare systems. These projects show that behaviourally-focused implementation research is demonstrably a multi-level endeavour. However, applying theoretical models of behaviour change at different levels may require adaptation of methods for operationalising models of behaviour change and for measuring theoretical constructs. These methods are discussed.
Biography
Jill Francis is a Professor of Health Services Research in the School of Health Sciences at City, University of London, where she leads the Centre of Health Services Research and the implementation research group within the Centre. This group applies theories and methods from health psychology to implementation research and is part of a larger Health Psychology Group at City.
Jill leads the behavioural science components of funded projects focusing on a wide range of behaviours, including: prescribing of, and adherence to, appropriate polypharmacy for older people; reduction of antibiotic prescribing; detecting and managing deteriorating patients in hospital contexts; and reducing inappropriate blood transfusions in hospital settings. A particular focus is the application of theoretical frameworks and models to enhance the design and delivery of 'audit and feedback' interventions. These types of interventions pervade health systems, with the assumption that feeding back summary information to healthcare professionals, about their clinical performance, will change their behaviour and improve the quality of care that they provide. At a methodological level, Jill applies and contributes to complex intervention methods, including intervention design and specification, theory-based process evaluations, and studies of intervention fidelity and effectiveness.
Jill plays a significant role in international networks. She is an Honorary Senior Scientist in the Centre for Implementation Research at the Ottawa Hospital Research Institute in Canada, and a member of the international steering group for an Audit and Feedback 'meta-laboratory' group involving Canada, the UK, USA and Netherlands. She has recently initiated an international consortium on organ donation research across the UK, Canada and Australia and is part of a European network recently funded to conduct a hybrid effectiveness-implementation study to support patients with psychotic disorders in low- and middle-income countries in South Eastern Europe.
Initially trained in Australia, Jill has worked in the UK for the past 16 years, holding research posts at the Universities of Newcastle and Aberdeen prior to moving to London. She has published over 170 peer-reviewed papers and has been involved in funded research to the value of over 20 million euro in the UK, wider Europe, Canada, Australia and New Zealand.
Jill is a Chartered Psychologist with the British Psychological Society and a Practitioner Health Psychologist registered with the UK Health and Care Professions Council. She was an Associate Editor of the British Journal of Health Psychology for seven years, the first elected general Secretary of the UK Society for Behavioural Medicine in 2006-7, Chair of the Scientific Committee for the annual Division of Health Psychology conference in 2014, and Track Chair for the Implementation Research track at the EHPS conference in 2016. She has served on funding panels for the UK National institute of Health Research, Cancer Research UK and the Health Research Board in Ireland.
See more at: www.city.ac.uk/health/staff-directory/professor-jill-francis and http://ohri.ca/cir/