WELCOME RECEPTION
When: Tuesday, 21 August 2018
Time: 19:30
Where: Sult Bar, NUI Galway
The Welcome Reception is the first social gathering for the conference delegates. The reception will take place at Sult Bar, which is adjacent to the Bailey Allen Hall (where the Opening Ceremony will be held). This will be an evening of catching up and networking with drinks and an array of canapés served. A local live band will be playing at the reception.
Welcome Reception (19:30 – 21:00) is inclusive in all Registration Fees.
Price per accompanying person: € 30.00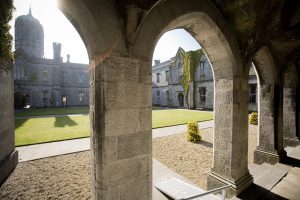 CONFERENCE DINNER 
When: Thursday, 23 August 2018
Time: 19:00
Where: The Galmont Hotel, Lough Atalia Road.
A sumptuous meal of local produce will be offered in the beautiful Galmont Hotel followed by live entertainment. The night will continue for the more adventurous between 23:00 – 01:00 with a DJ and cash bar.
Dinner is inclusive only in Full Registration Fees.
Conference Dinner Cost: €60.00